Efficient Electric Hand Dryers
July 3, 2017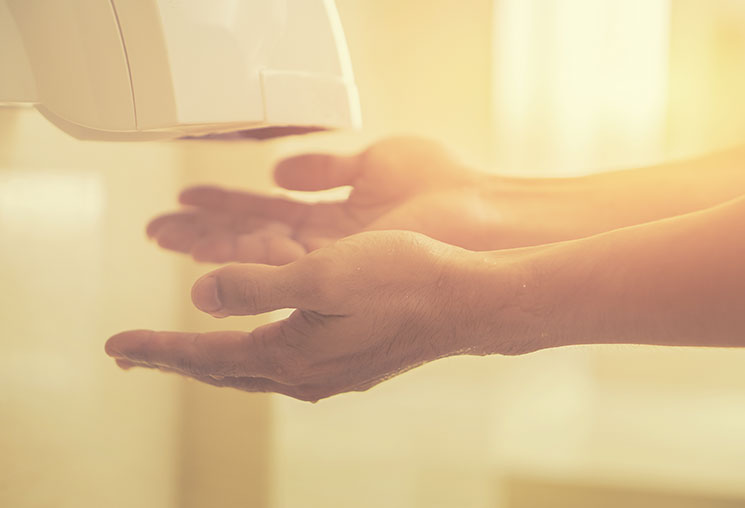 Energy efficient electric hand dryers use less energy and natural resources than paper towels.
To produce one ton of paper towels consumes 17 trees and pollutes 20,000 gallons of water.
And then there's all the energy required and pollution created to cut down trees, take them to the mill, and turn the trees into paper towels.
Once you're done with the paper towels, they will take up space the size of a compact car in the landfill.
Hand dryers generate no waste, thereby reducing what goes to the landfill.