Peg Doll Workshop
January 1, 1970
1pm - 4pm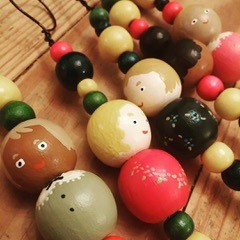 Join local artist Josie Whitmore-So for a Peg Doll (Kokeshi) Portrait Painting Workshop!
The workshop includes three hours of instruction and immediate feedback as you learn to create one-of-a-kind 3-D portraits of a chosen subject. Peg dolls make great personalized Valentines Day gifts, keepsakes, and even cake toppers. Paint your favorite person, character, or pet!
Workshop includes:
-one blank wooden peg doll (various shapes and sizes will be available).
-a wide selection of acrylic painting supplies to work with, including metallics and pastels.
-tips and tricks you can use to paint all sorts of 3-D surfaces as well as some great pointers for creating portraits in any medium.
-a full color printout and .pdf tutorial to reference at home.
Note: Class will include light refreshments and great company. Bring a picture of your subject or… better yet…bring them along for the fun! Each doll should only take about 1-1 ½ hours to paint so extra time has been allowed for chatting and snacking.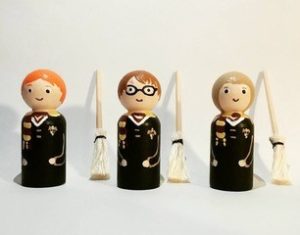 Register HERE.
$20 includes your first doll. $5 during class for every additional doll.
Partial refunds (50%) are available up to 2 days prior to the class (please contact Josie at josie.whitmore@gmail.com). Full refund is only available if you can find a replacement for your spot after that. Walk-ins are fine but supplies are limited so please let Josie know if there will be more members of your party.
This event will be held in the Community Room on the second floor of the north building, entrance off the plaza.