You Pizza Reimagined as Upscale Dining Restaurant, Genova il Sapore d'Italia
May 18, 2023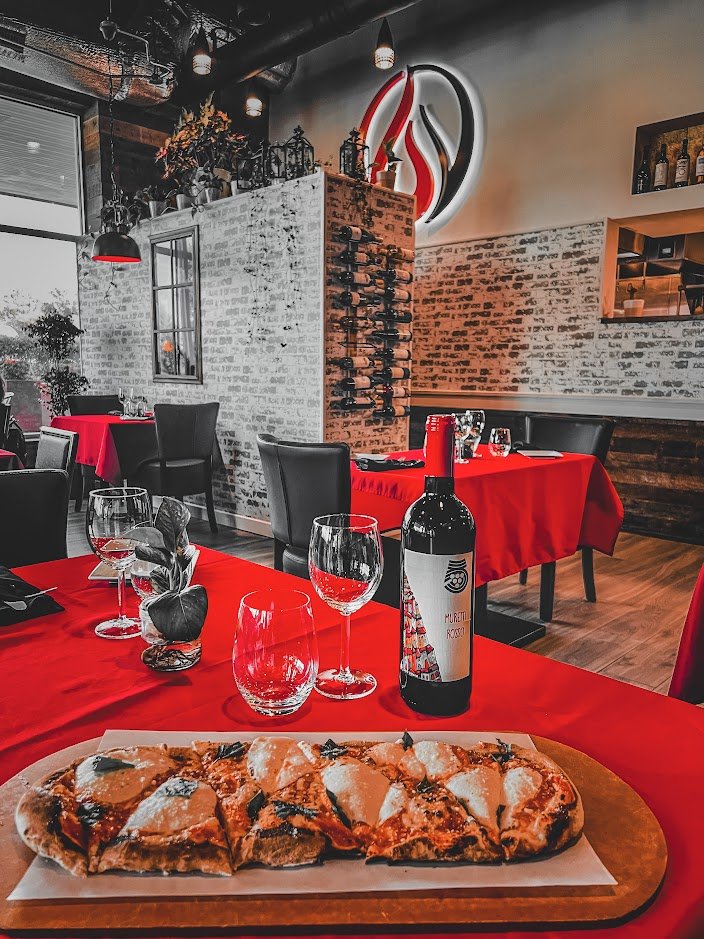 Clarksville, MD – You Pizza, the popular pizza and pasta restaurant at Clarksville Commons, is being reimagined as an upscale dining experience, Genova il Sapore d'Italia.
Owner Roberto Bernades is thrilled to be bringing his vision of Italian Spanish cuisine to the Howard County community. Born in Barcelona, Spain and raised in Genova, Italy, Bernades experienced the delicious culinary influences of the Mediterranean region firsthand. "There are many similarities between the two countries and yet a truly exquisite flavor profile when the two come together," states Bernades. "It's the taste of home to me and I cannot wait to share it with everyone."
The new menu will feature a variety of antipasta/soups/salads, pasta, pizza, formaggio e salumi (meats and cheeses) along with both traditional and original desserts. Standouts like Filet Mignon with Rigatoni Tartuffata, Ossobuco con Risotto Verde, and honey-roasted salmon nestled in a bed of crab mash, will set new expectations for the kitchen at Genova. Chef Nikolas will be overseeing creations from Cippino Soup, Linguini Fradiavolo, and Margarita Pizza to seafood risotto. A children's menu will feature pizza, pasta, and chicken for the restaurant's youngest guests.
Interior renovations are underway and are expected to be completed in May for an anticipated re-opening in early June. A contrasting palette of black, white, and silver will dramatically upgrade the ambiance with multiple seating options throughout the intimate space. Black banquette seating paired with black wood chairs, tabletop and privacy wall will frame the dining area, while matching round drop leaf tables will occupy the main floor. The drop leaf tables will offer flexibility for seating allowing for tables of two to four with the ability to combine tables for larger parties. The Spanish influence can also be found in the new bar being added to the space at the front of the house that will feature a brilliant pop of color courtesy of a mosaic design. Outdoor seating is available with future renovations planned including an outdoor bar.
Clarksville Commons, Howard County's first sustainable mixed-use commercial center, features environmentally sustainable architectural design and a focus on environmental stewardship and community impact. Every business at Clarksville Commons is encouraged to embrace sustainability and use environmentally conscious products.
For additional information contact Roberto Bernades at rbernades@hotmail.com or at, 410.292.5458.