Clarksville Commons Farmers Market, Live Music & Outdoor Events
April 5, 2021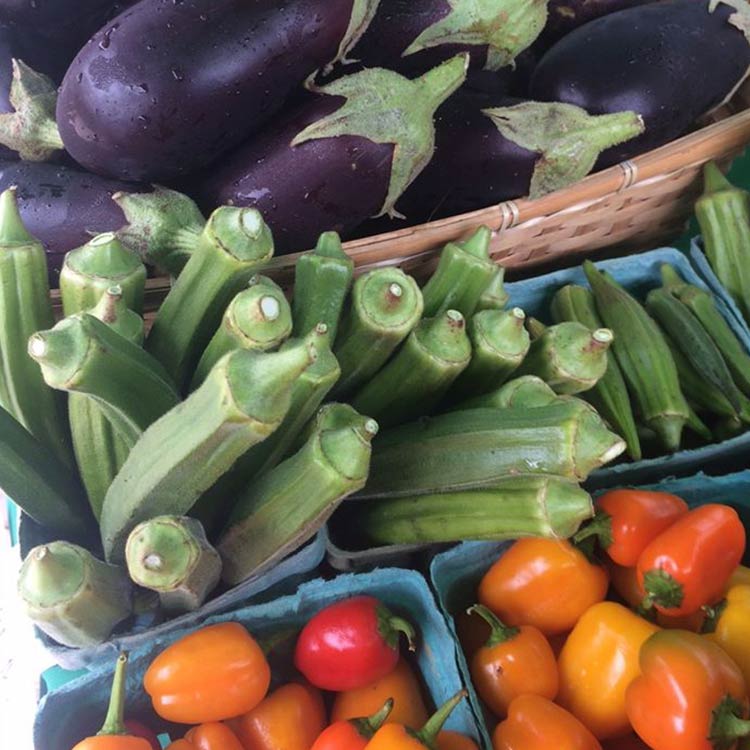 Clarksville, MD – As spring arrives alongside the much-anticipated vaccine, outdoor events at Clarksville Commons are blooming! Building upon the Commons' winter farmers and crafts markets will be a new and improved farmers market kicking off on May 1, 2021 from 10am-2pm.
This year's market will feature several local farmers including Hensing's Hilltop Acres; Clark's Farm; Pong's Orchard; and new additions Blue Gables Farm and Mojo Mushroom Farms. Great Harvest Bread Co., Balti'Marons, and Half Baked Pastries will also be at the market on a weekly basis. In addition to the regular weekly vendors, Clarksville Commons Farmer Market will feature more than a dozen half-time and monthly local food and craft vendors including Number 1 Sons, Highland Concepts, Sapwood Cellars, The Salvaged Stitch, Althea's Almost Famous and more throughout the season.
George and Holly Stone, principal developers of Clarksville Commons, are especially pleased to announce the market's participation in the Maryland Market Money program. MMM is a matching program that allows community members receiving SNAP benefits to stretch their dollars at farmers markets. MMM allows Clarksville Commons to match up to $5 per household, per market day, for SNAP-eligible foods. "Clarksville Commons is thrilled to be the first, and only, market in Howard County to offer Maryland Market Money," stated Holly Stone. "Having easy access to local, fresh, healthy food is so important. We hope that being part of this program allows members of our community greater access to not just the food, but the farmers that grow it."
Live music on Friday nights also returns to the Commons on May 7, 2021, beginning at 6:30pm. Kicking off the season's musical entertainment will be Cosmic Collective, an electric jazz band that produces a dynamic, smooth, and refreshingly unpredictable blend expertly produced by every member of the ensemble. The free live music will continue every Friday evening throughout the spring and summer and will feature a wide mix of genres including jazz, rock, and folk.
Clarksville Commons' popular free outdoor movie series will return this summer with an entirely new selection of films for the whole family to enjoy. Movies will be on Wednesdays in July and August, and announcements on the exact movies to be shown will be coming soon.
All of the outdoor markets and events at Clarksville Commons require masks to be worn and social distancing maintained.
Clarksville Commons, Howard County's first sustainable mixed-use commercial center, features environmentally sustainable architectural design and a focus on environmental stewardship and community impact. Every business at Clarksville Commons is encouraged to embrace sustainability and use environmentally conscious products.
For additional information contact Anastasia MacDonald at macdonald@clarksvillecommons.com or 410-854-2090.