Bushel and a Peck to Open at Clarksville Commons
July 1, 2020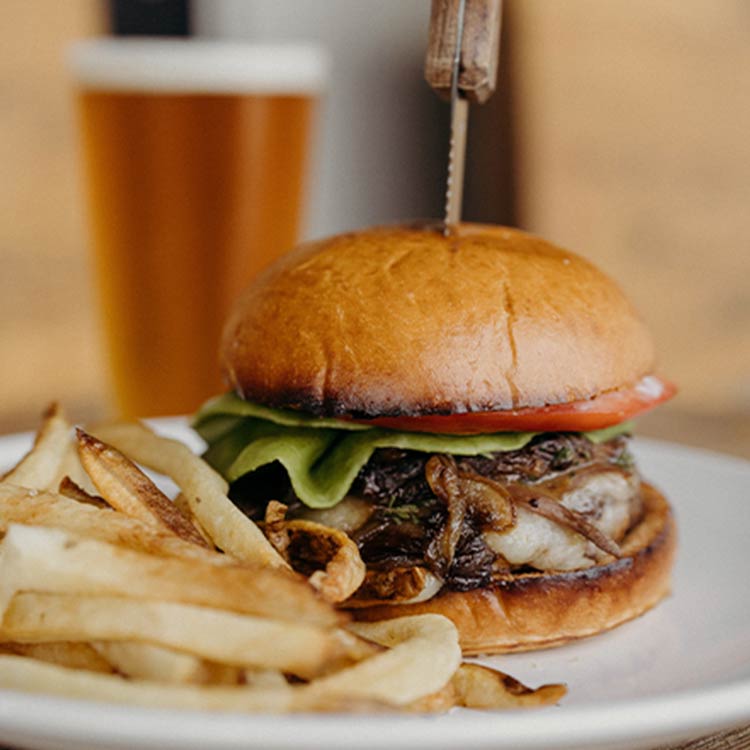 Clarksville, MD – George and Holly Stone, principal developers of Clarksville Commons, are thrilled to announce that Bushel and a Peck Kitchen & Bar will be taking over the restaurant space formerly occupied by Food Plenty.
A joint venture between longtime friend sommelier Rob Wecker and Chef Joe Krywucki who have worked together several times over the years, Bushel and a Peck promises to bring the very best of the Chesapeake to their menu.
"Joe and I are thrilled to be opening Bushel and a Peck," says Co-Owner Rob Wecker. "We hope to capture the spirit of the Chesapeake in our menu and offer a welcoming, approachable dining experience for the Clarksville community."
"Bushel & a Peck is inspired by our love of the water and the flavors that come from the bounty of the Chesapeake Bay watershed," adds Co-Owner and Executive Chef Joe Krywucki.  "The name of the restaurant also carries a sentimental value, as it was my mother's favorite song to sing to me and my siblings when we were young."
Working with and supporting family farmers is a hallmark of the team and they intend to include many locally sourced items on the Bushel and a Peck Kitchen & Bar menu.
The existing space provides Wecker and Krywucki a strong foundation to build upon and will likely enable them to have a quick renovation and open as early as Labor Day. Bushel and a Peck will retain the existing layout with seating for over 200, including the outdoor patio space. They plan to slightly alter the bar to allow for a dozen beers, several wines, and even cocktails on tap.
Clarksville Commons, Howard County's first sustainable mixed-use commercial center, features environmentally sustainable architectural design and a focus on environmental stewardship and community impact. Every business at Clarksville Commons is encouraged to embrace sustainability and use environmentally conscious products.
For additional information contact Rob Wecker at bushelpeckkitchen@gmail.com or via Iron Bridge Wine Company at, 410.997.3456.