Kupcakes & Co. Opens at Clarksville Commons
June 12, 2017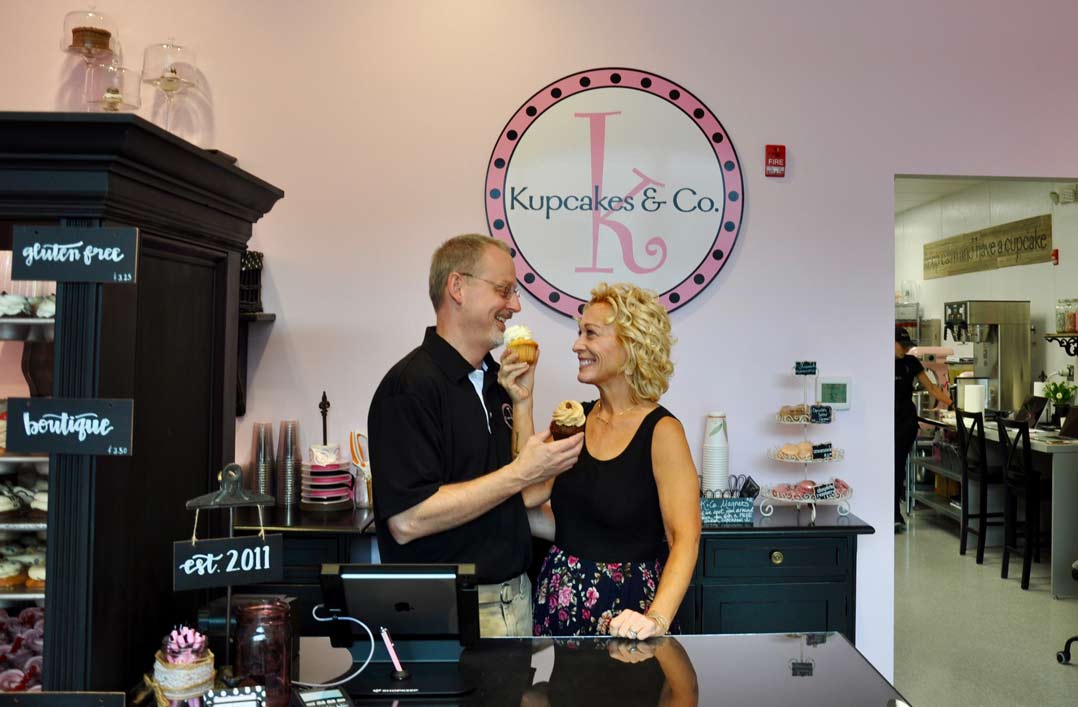 Michelle and Bill Kupiec, owners of Kupcakes & Co. are proud to announce that they have opened their second location at Clarksville Commons located at 12250 Clarksville Pike, Clarksville, MD.  They opened their first location in Elkridge, MD on June 4, 2011.
Bill and Michelle's inspiration for opening Kupcakes & Co. came while their daughter Amanda was recovering from spinal fusion surgery as a result of scoliosis. A friend that had the same surgery a year prior told Amanda to keep herself occupied during her recovery by watching the Food Network.  Watching Ace of Cakes around the clock encouraged her to bake her very first homemade cake with fondant and butter cream icing. It turned out perfect! Amanda went on to earn a B.A. degree in Baking and Pastry from the Culinary Institute of America, in Hyde Park, NY.
After starting out their business by supplying food trucks with cupcakes, the demand for their delicious desserts was overwhelming and opening a bakery near their home in Elkridge was a natural next step.  Kupcakes & Co. is much more then cupcakes. They offer made-to-order cakes and have baked over 450 wedding cakes. In fact, they were an episode winner on the television show Cake Hunters on the Cooking Channel, Season 1 Episode 7 titled "Mint for each other". Stayed tuned for an announcement about Kupcakes & Co. appearing on Season 2 of Cake Hunters!
The Kupiec family gives back to the community as a way of doing business. They created their very own "Pay It Forward" program and that is what they strive to do every day. Kupcakes & Co. is passionate about giving back and helping others in need and donating their cupcakes weekly to local food pantries and homeless shelters in the area.
Every year they host "Kupcakes with Santa" and recently they were able to raise enough money to donate a Pediatric Vein Finder to Howard County General Hospital. Their next project is to raise another $15,000 to provide pediatric gym equipment to HCGH.
Michelle & Bill are thrilled to be in Clarksville and look forward to "meeting new friends and customers". Go to http://www.kupcakesco.com/ for more information.