Clarksville Commons To Host "First Look" on May 23, 2017
May 23, 2017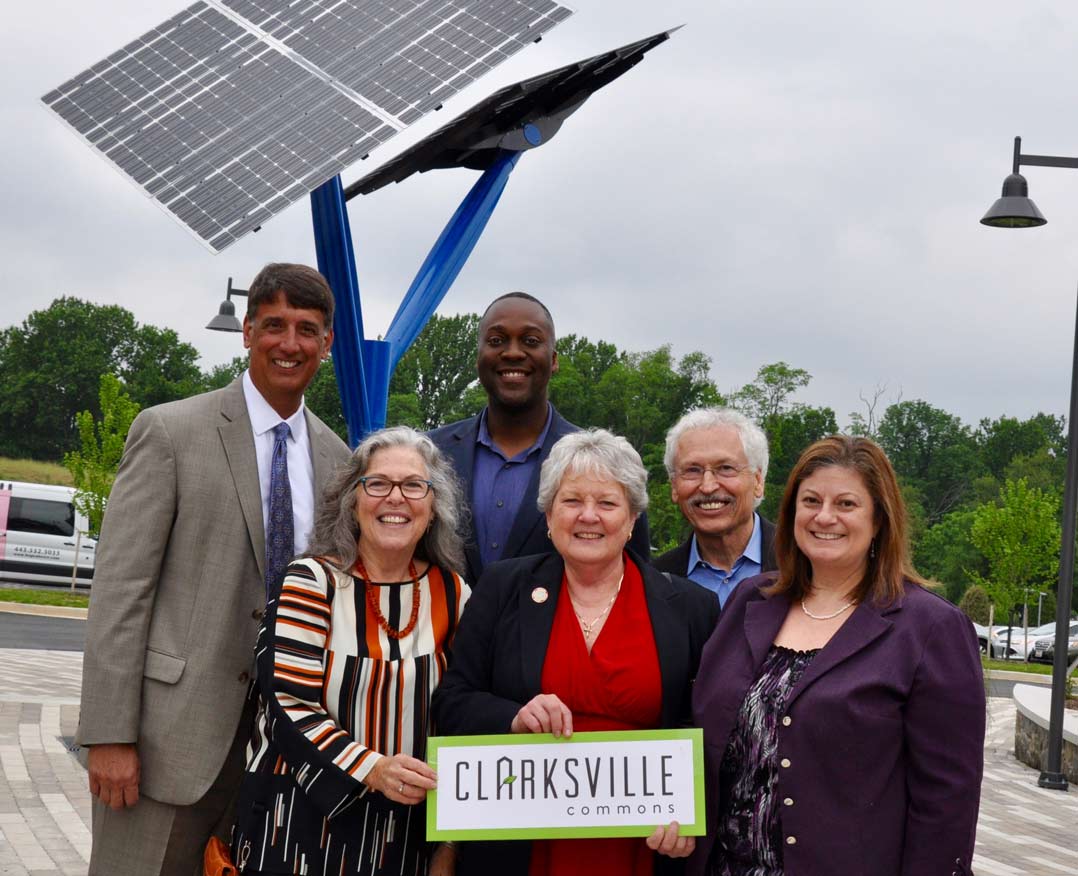 Clarksville, MD —  Clarksville Commons will host a "First Look" preview for community leaders on Tuesday, May 23 from 5p – 7p located at 12230 Clarksville Pike.
Clarksville Commons is a 40,000 sq ft sustainable, mixed-use commercial center, creating a sense of place on Route 108 in the center of Clarksville. The developers are GreenStone Ventures II, LLC, whose principals, Holly and George Stone, have lived and raised their family in Clarksville for over 25 years.
Clarksville Commons features environmentally sustainable architectural design, including photovoltaic panels, a living green roof, cisterns to capture rainwater, and storm water runoff mitigation through rain gardens and porous surfaces. Clarksville Commons won the 2017 Wintergreen Award For Excellence for "Small Commercial Redevelopment" from the United States Green Business Council (USGBC) Maryland.
Clarksville Commons construction is completed and tenants have begun to open.  You Pizza officially opened on May 19, 2017. The famous Scoop & Paddle VW Van sits on the Commons serving their delicious homemade ice.  Kupcakes & Co will open in early June.  Vanguard Orthodontics will open on June 1.  Creig Northrop Team of Long & Foster Real Estate is scheduled to open in July. Food Plenty will open late this summer or early fall, offering made from scratch comfort food according to Victoria Restaurant Group proprietor Randy Marriner.
The Stones are seeking additional tenants who will adhere to the sustainable principles of Clarksville Commons and by so doing will add to a sense of place for the community.  Clarksville Commons will house a  local food marketplace for emerging chefs or food related companies.  The marketplace is looking for tenants  that have a unique and tasty product.  Interested vendors should contact them at:
infor@clarksville commons.com
The Stones are "thrilled" that Clarksville Commons is now open and look forward to the community enjoying all it will offer as a gathering place for everyone. www.clarksvillecommons.com