Solar Tree
September 22, 2017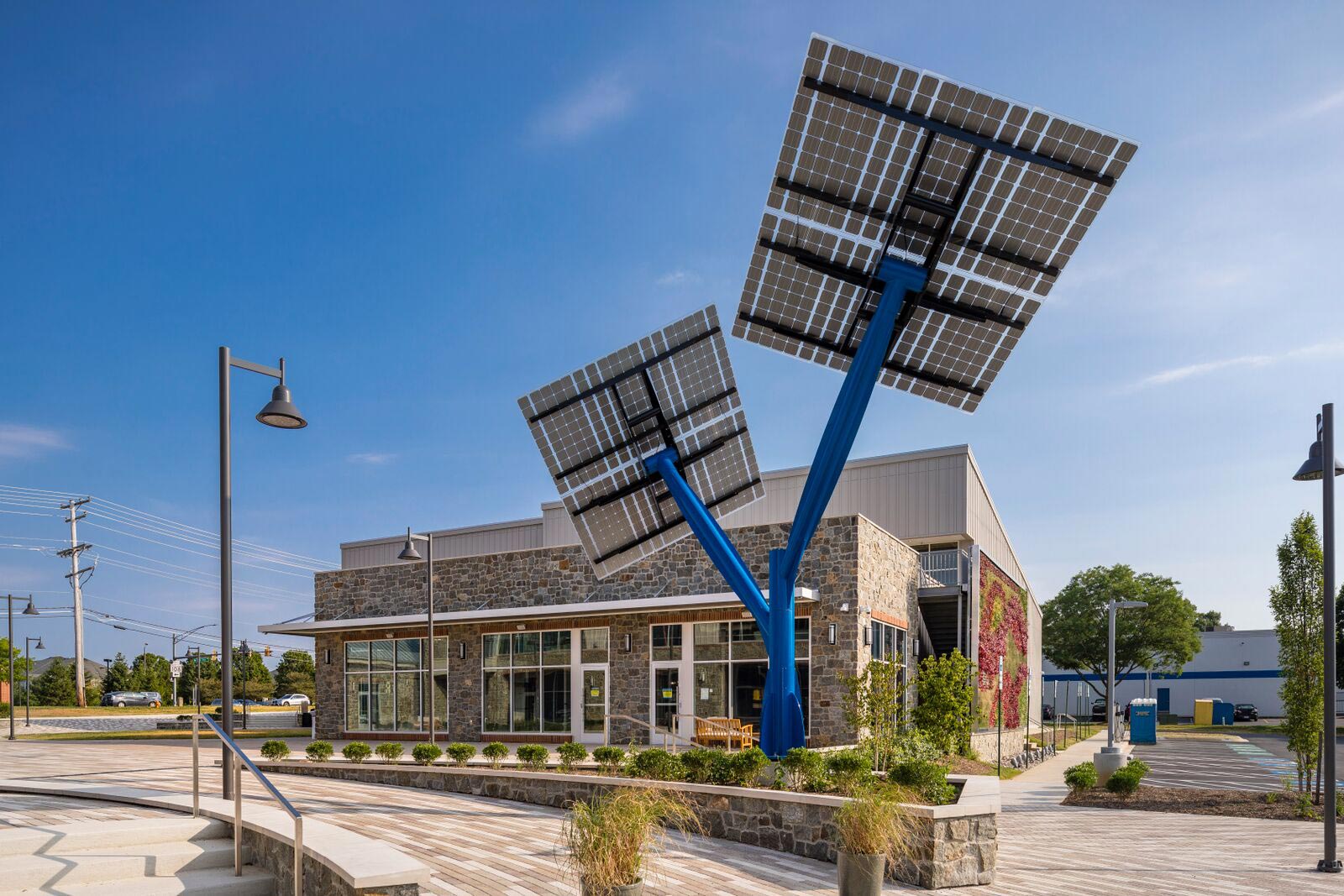 Our beautiful solar tree produces 3 kilowatts!
What could you do with 3 kilowatts?
Run eight 100 watt light bulbs for 1 hour or eight equivalent LED light bulbs (13.5 watts) for 27 hours.
Operate your 42" LCD TV (160 W) for over 18 hours.
Run your laptop computer for almost 67,000 hours.
Do a load of dishes using the heated drying cycle for 2.1 hours (1200 watts for the dry cycle + 200 for the dishwashing.) Or turn off the heated dry and run it for 15 hours.
Run the microwave for 2 hours or bake for 1.5 hours.
Use your blow dryer for 3 hours.
Click here to learn more ways to get the most for each kilowatt you use.