Trivia Night at the Common Kitchen
January 1, 1970
6:30pm - 8:30pm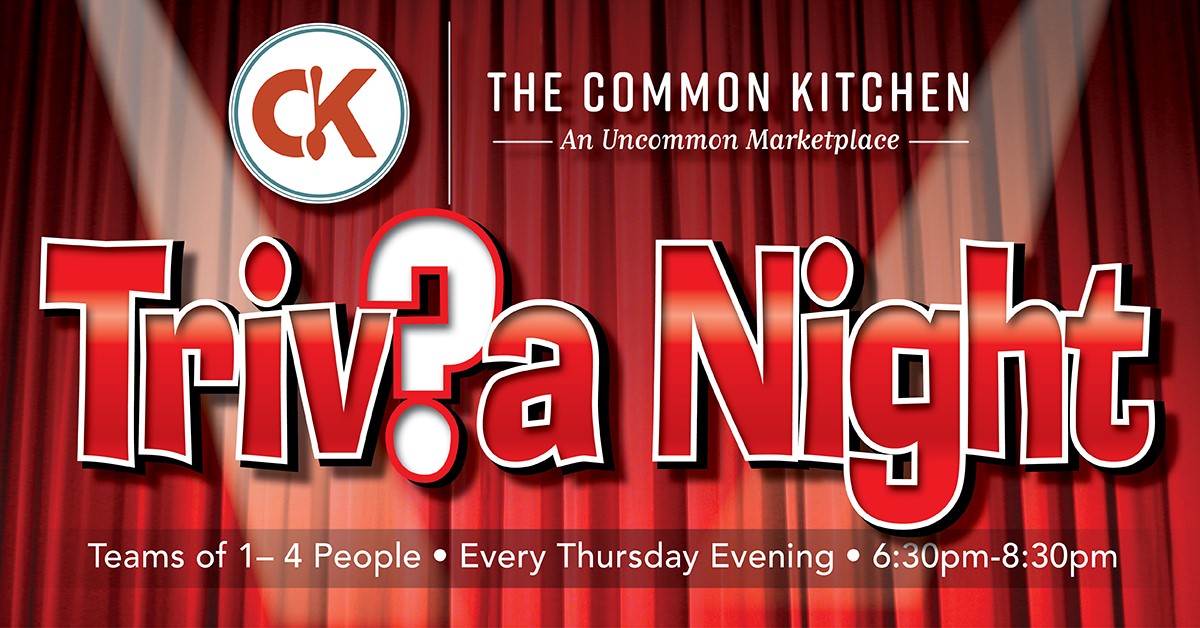 Thursday night is Trivia Night at the Common Kitchen!
The competition gets tougher each week… does your team have what it takes to be this week's champs? Gather a team and come out for challenging questions and delicious food!
Teams can consist of 1-4 people, and it's free to play.