Tin Lizzy on the Plaza + Girl Scouts Caroling
January 1, 1970
2pm - 6pm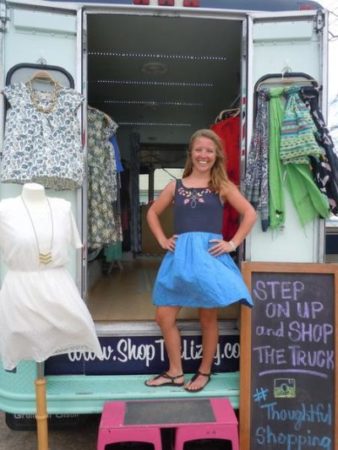 Shop the truck this holiday season!
Tin Lizzy, a thoughtfully-sourced women's boutique on wheels, will be on the plaza! Annapolis resident and Tin Lizzy owner Laura Layton will roll up with her unique collection of fair-trade and US-made clothing, accessories, and gift items. Have a holiday shopping list or looking for a little something for yourself? Grab a friend and stop by!
Learn more about Tin Lizzy by visiting www.shoptinlizzy.com.
To make the afternoon even more festive, local Girl Scout troops will be caroling from 4:30-5:30pm. Listen a while and maybe even sing along!