Little Free Library Inauguration
January 1, 1970
12:30pm - 1:30pm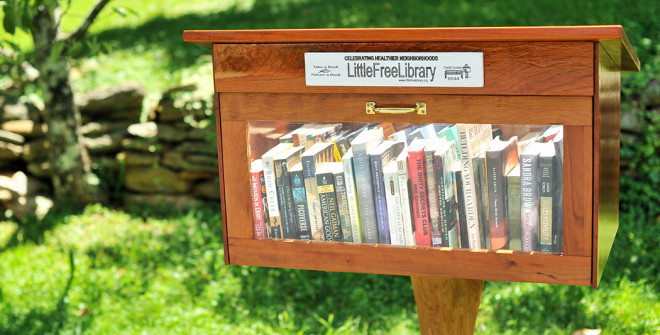 We are delighted to announce that the MOMS Club of Clarksville MD is donating a Little Free Library to the Commons!
Please join us for the official but not very formal inauguration of the Little Free Library!
Our library will be taller than the one in the image and will hold books for children and adults. To learn more about Little Free Libraries, please visit: https://littlefreelibrary.org/.
All are welcome! Please feel free to bring a book to share through the Little Free Library – just one book contribution per person, as space is limited.