Learn About Green Roofs
January 1, 1970
7:30pm - 9:00pm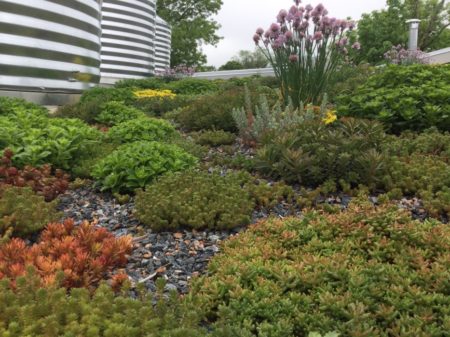 Have you ever waited at a red light on Great Star Drive, looked across the way and wondered, "What's going on with that stuff growing on top of You Pizza?"
Join Howard County Master Gardener Barbara Schmeckpeper for a presentation on green roofs in general and the green roof at the Commons in particular. She'll share up close photos of the evolution of our roof over the last year and explain why green roofs are a great way to manage stormwater.
Pre-registration strongly encouraged but not required. To register, please send an email to info@clarksvillecommons.com.
Free; all are welcome.