Holiday Farmers Market
January 1, 1970
10am - 2pm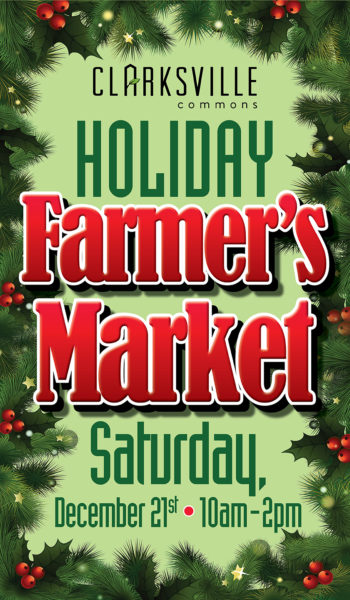 Stock up for your feasts and the long winter ahead at our last farmers market of the year!
Most of our usual Commons vendors will be on the plaza, with some special guest vendors: Hensing's Hilltop Acres, Blue Dyer Distillery, Not Your Grandma's Goodies, Pong's Orchard, Dimitri's Greek Olives, Neat Nick Preserves, Real Food Real Tasty, and Clark's Elioak Farm.
For extra festive fun, Calvin Thomas will be leading a community holiday singalong from 12-2pm, all voices welcome!
The River Hill High School Girl Up club will be having a bake sale to raise funds for girls' education in Uganda and Ethiopia.