Craig Cummings & the Wildcards on the plaza
January 1, 1970
7:30pm - 10pm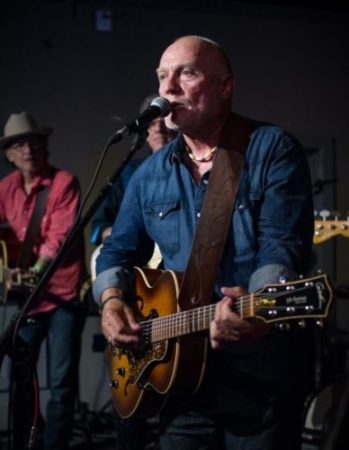 Join us on the plaza for a free concert with Craig Cummings & the Wildcards!
Craig Cummings is a performing songwriter from Baltimore, Maryland. He has written hundreds of songs, recorded and released three CDs, and performed in countless venues throughout the mid-Atlantic region. Craig uses his love of language, his strong voice, and rhythmic guitar style to craft songs that depict first-person accounts of life's twists and turns, spot-on depictions of contemporary characters, and stories about love and loss.
The band Craig Cummings & the Wildcards performs roots rock renditions of classic and contemporary songs, and their ever expanding list of original music drives listeners to get up and dance – or simply sit back and enjoy the show. The Wildcards are composed of some of DC's finest musicians – Gantt Kushner (guitar), Jim Robeson (bass), and Bob Berberich (drums).
Sound by Collective Grounds.