Cats Domino on the Plaza
January 1, 1970
6:30pm - 9:00pm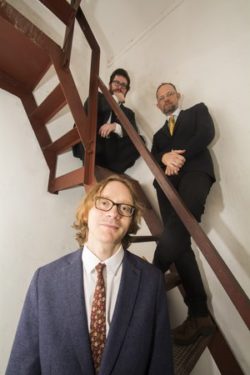 Come out to the Commons for an evening with Cats Domino!
Cats Domino is devoted to celebrating the original rock 'n' roll of the 1950s. The trio features Miles Gannett on guitar and vocals, Jason Armstrong Baker on drums, and Ahren Buchheister on bass. The cats perform the hits of Chuck Berry, Buddy Holly, Little Richard, Fats Domino, and more, in a raw and raucous rhythm and blues style true to the spirit of the originators.
Free. All are welcome. Chairs and blankets encouraged!