Bollywood Series: Lage Raho Munna Bhai
January 1, 1970
8:00pm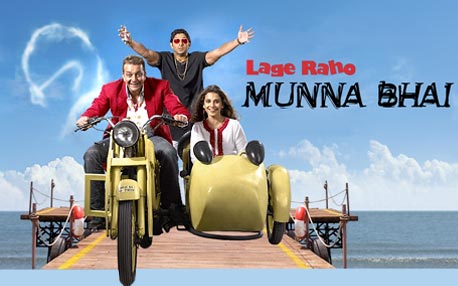 DUE TO RAIN AND STORMS FORECAST FOR LATER THIS EVENING, TONIGHT'S MOVIE HAS BEEN CANCELLED.
Come out for the fourth movie in our Bollywood series in partnership with the Indian Cultural Association of Howard County!
In the comedy Lage Raho Munna Bhai, Munna Bhai poses as a professor of history in order to meet with a radio jockey whose voice he has fallen in love with. She asks him to give a lecture on Mahatma Gandhi, and as a result, he becomes a proponent of Gandhism and uses it to solve modern life problems of the people.
Free; all are welcome.
Blanket and chairs encouraged.
Space is limited, please pre-register through the link below.