Hispanic Heritage Month Celebration at Clarksville Commons and The Common Kitchen
September 5, 2023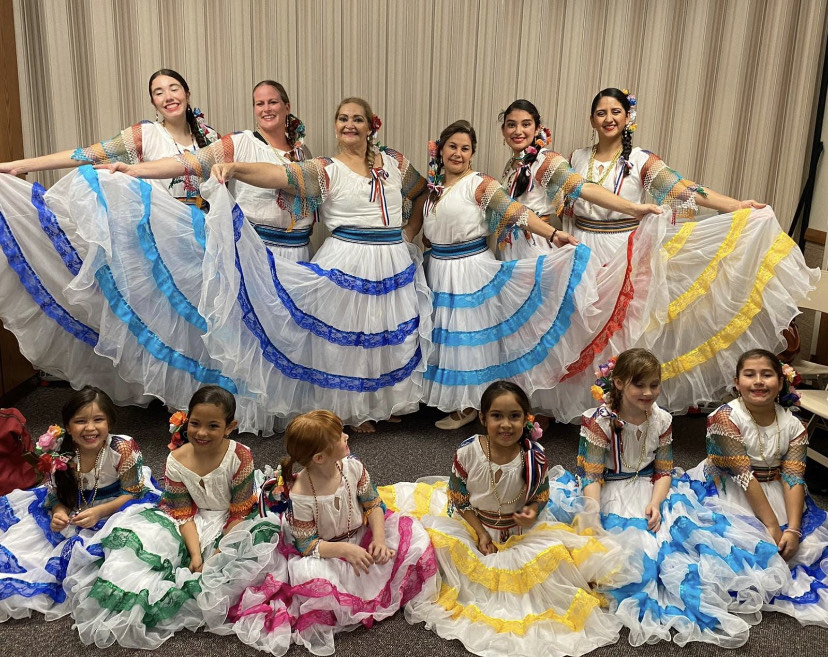 Clarksville, MD – A community celebration of Hispanic Heritage Month will be held at Clarksville Commons and The Common Kitchen from September 15 – October 15. Several free events showcasing the culture and accomplishments of Hispanic communities will be featured.
Call for Artists featuring Hispanic artists or Hispanic-inspired artwork.
Latin dance group fitness classes Wed evenings: Sep 20 & 27; Oct 4 & 11. 6:30-7:30 p.m.
Ballet Folklórico Ko'eti USA and Ballet Folcklorico Anga Rory: Sep 23, 5 p.m.
Hispanic Business Networking Event: Tues Oct 3, 5:30-7:30 p.m.
A call for artists has been announced for artwork to be displayed in The Common Kitchen from October 1 – December 1. Hispanic artists, or those inspired by Hispanic culture, can submit photographs of their artwork for consideration by emailing Call4ArtistsCK@gmail.com. Artwork exhibited can be made available for sale by the artist. Submission deadline is Sept. 15.
Get ready to sizzle this fall as Latin dance-inspired group fitness classes set the stage for unforgettable Wednesday evenings! Join us from 6:30 to 7:30 p.m. on September 20 & 27, and October 4 & 11 for an electrifying experience. Wendy Robinson, a dynamic local fitness instructor, will be your guide on the plaza, ensuring that everyone, regardless of age or experience level, can groove to the beat and get moving. This vibrant collaboration between Clarksville Commons and Anytime Fitness is unstoppable and will happen rain or shine, with indoor options available as needed.
Join us for a cultural extravaganza on Saturday, September 23 at 5 p.m., brought to you by the dynamic collaboration of Clarksville Commons and Tasty Empanadas. Get ready to be enchanted as we present not one, but two nationally acclaimed Paraguayan dance groups. First up, Ballet Folklórico Ko'eti USA will dazzle the audience with their authentic and spirited renditions of traditional Paraguayan folk dances, including the breathtaking bottle dance. Then prepare to be captivated by the Elenco International Anga Rory troupe, as they grace the stage with a mesmerizing array of traditional dances, featuring a multi-generational cast guaranteed to leave you inspired and enthralled.
The Common Kitchen, in collaboration with esteemed partners M&T Bank, SECU Credit Union, and Howard County Economic Development Authority, proudly presents a Hispanic Business Networking Event, on Tuesday, October 3, from 5:30 to 7:30 p.m. This event is a golden opportunity for community members and professionals alike to forge meaningful connections with local business owners and organizations. While free registration is encouraged, it's not mandatory, ensuring accessibility for all. Don't miss this chance to expand your horizons and strengthen your community ties while enjoying light refreshments from Taco Joint and Tasty Empanadas in a casual atmosphere.
Clarksville Commons, Howard County's first sustainable mixed-use commercial center, features environmentally sustainable architectural design and a focus on environmental stewardship and community impact.
The Common Kitchen consists of eleven independent counters and space for shelf-stable merchandise. The food hall includes a commercial kitchen shared by the tenant businesses.
For further information, contact Anastasia MacDonald at amacdonald@clarksvillecommons.comor call 301.854.2090.